July 16, 2010
---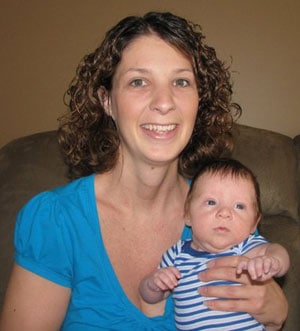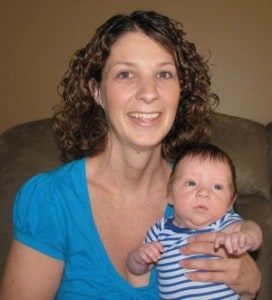 Thirteen years ago, when Amy Tucker was 19 years old, she faced a diagnosis of advanced cancer and the certainty of never having children, even if her cancer could be cured. Today, Tucker is cancer-free. She is also the mother of a beautiful baby boy, thanks to fertility preservation procedures performed by Sherman Silber, MD, director of the Infertility Center of St. Louis at St. Luke's Hospital.
According to Dr. Silber, Tucker, now 32 and living in Columbia, Ill., is the first cancer survivor in the United States to give birth to a baby as a result of ovary freezing and transplantation.
"One in every 250 young women today is a cancer survivor, but their cancer treatment usually leaves these women sterile. In essence, it castrates these young girls chemically and radiologically while curing the cancer," said Dr. Silber. "With ovary freezing and transplantation, women can now preserve their ovaries and their fertility for the future after they are cured of their cancer. This medical advance brings a tremendous feeling of optimism to young women with cancer as well as to those who need to postpone childbearing for other reasons. It gives women with cancer the emotional message that we are expecting them to be cured, and 90 percent are cured."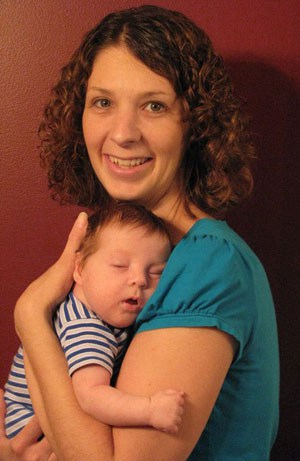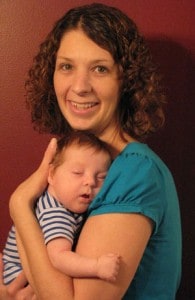 In 1997, Tucker's treatment for Hodgkin's lymphoma began with six months of chemotherapy. She went into remission, but her cancer quickly returned. In 1998, Amy, then 20, needed more sterilizing cancer treatment. Fortunately, one of her healthcare providers told her about Dr. Silber's pioneering research in fertility preservation, and she decided to have Dr. Silber remove and freeze one of her ovaries. After radiation, a bone marrow transplant and more chemotherapy, she was cured of her cancer and has been in remission since 2001. But the treatment that saved her life also left her menopausal and otherwise unable to have children.
In January 2009, Tucker returned to Dr. Silber so he could transplant her ovarian tissue [watch news video] that had been frozen more than a decade earlier. And on May 27, 2010, Tucker gave birth [watch news video] to a healthy baby boy, Grant Patrick Tucker.
Tucker, though the first cancer survivor in the U.S. to give birth as a result of these fertility preservation procedures, is one of a couple dozen women in the world who have chosen ovary freezing to protect them from the sterilizing effects of cancer treatment.
---
See also: